White Floral Chevron Mini Arrows (set of 3)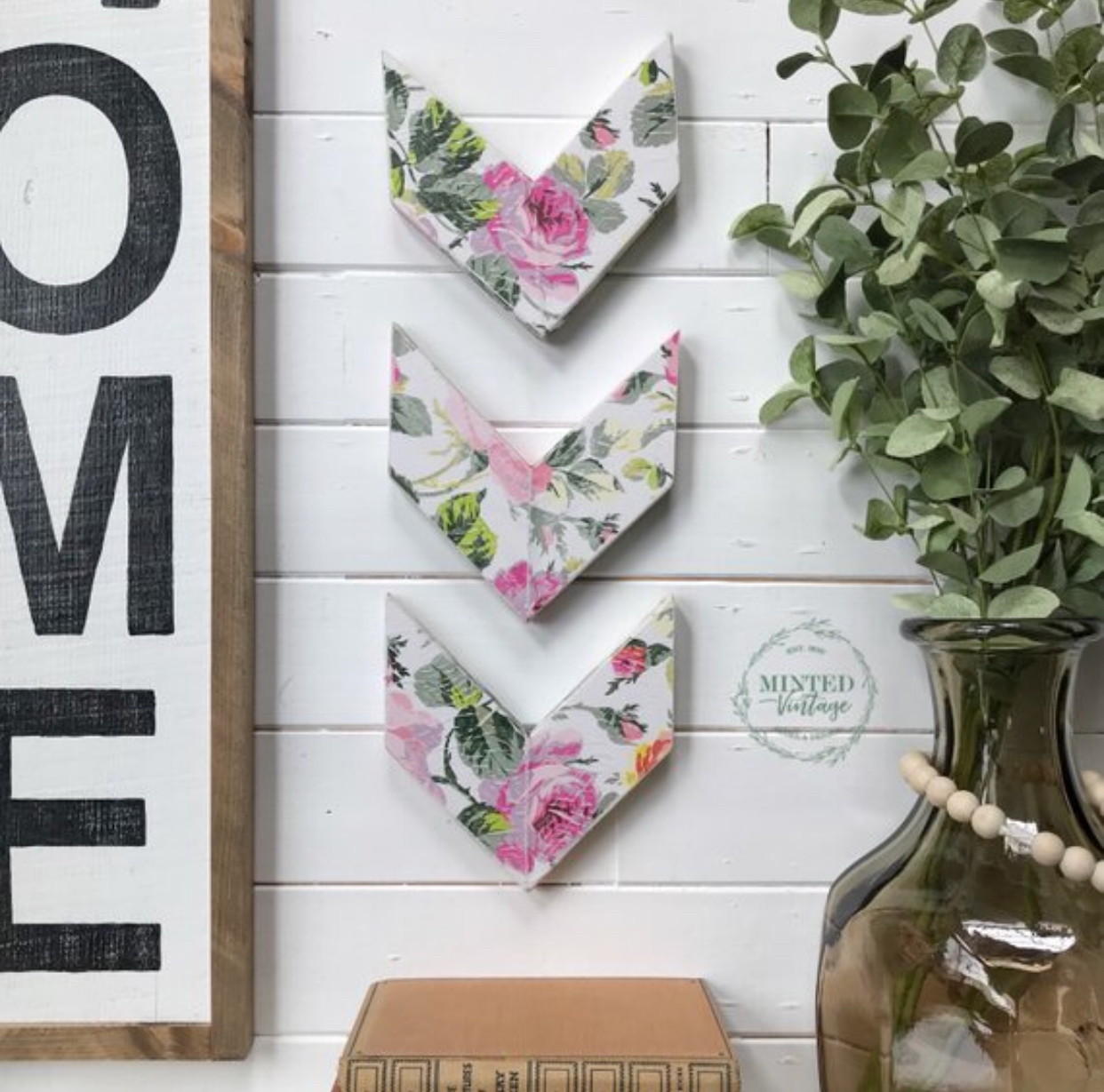 White Floral Chevron Mini Arrows (set of 3)
This set of three floral arrows are sure to sweeten up any space. Whether they are on their own or mixed in with a gallery wall, they are sure to be a conversation piece.
Please allow 1-2 weeks for items to be made and shipped.
7" x .75" x 6.5"

Sawtooth hangers provided. We do not mount them unless you specify which way you point the arrows when hung. Please do so at check out, you know which way you want the arrows to point!
**IMPORTANT NOTE! 10% of all arrow sales are donated to Gigi's Playhouse. Gigi's playhouse provides free purposeful programs to families and individuals with Down Syndrome. Gigi's Playhouse is the only international network of Down Syndrome Achievement Centers created to provide FREE life-changing therapeutic and educational programs for all ages**
For more information go to: https://gigisplayhouse.org
7in x .75in x 6.5in
Please allow up to 2 weeks for production.
This product is made from real wood. It may have knots, small marks or other characteristics that add to its value and make it unique.