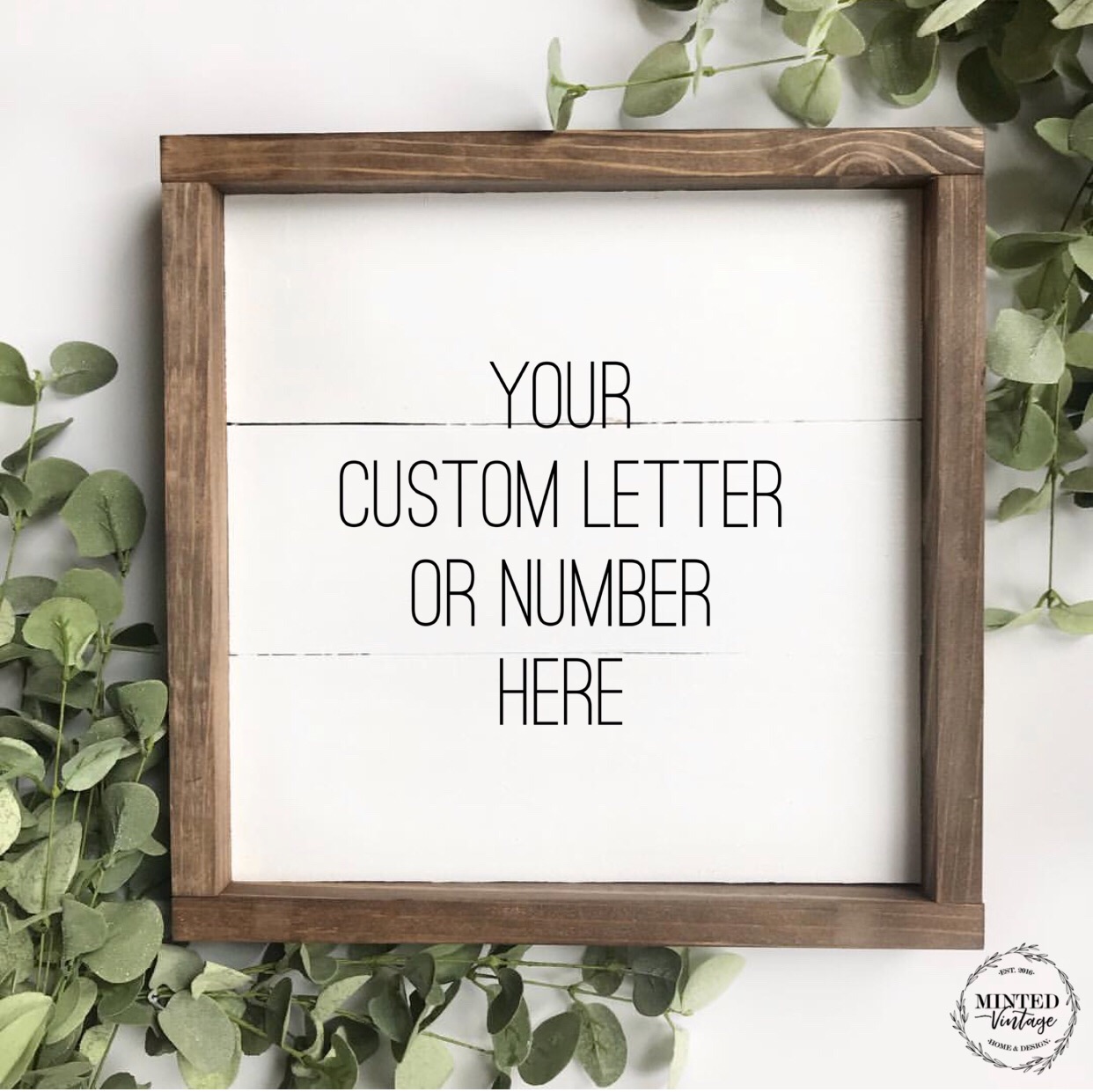 Monogrammed Pallet
Sometimes all it takes to complete a space is a clean, simple piece of décor. Our framed monogramed pallets are just what you need to make a classic statement on that empty shelf, mantel or wall. They are sturdy enough to stand up right but also come ready to hang.
To order: Choose your letter and add this to your cart!
sold out
14in x 2in x 13.75
Please allow up to 3 weeks for production.
Currently this piece is only available for local pick up in Parkersburg, WV.
This product is made from real wood. It may have knots, small marks or other characteristics that add to its value and make it unique.